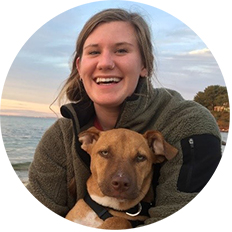 Caitlin Church
Caitlin is a Falmouth native and received her B.A. in Marine Science from University of San Diego in 2014. She earned her M.S. in Environmental Science with a science teacher certification for grades 7-12 from Antioch University in Keene, NH in 2019. Caitlin has worked in environmental education centers such as the Waquoit Estuarine Research Reserve in East Falmouth, MA and Mass Audubon's Boston Nature Center in Mattapan, MA before coming to CSS. Currently, she's a 7th grade science teacher at the Lawrence School in Falmouth, MA. (5th year at CSS).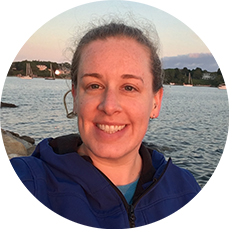 Jessica Donohue
Jessica received her B.S. in Geology from Binghamton University and her M.S. in Environmental Science from the University of Rhode Island in 2013. She worked at SEA for the three years conducting research on marine plastic debris, both from sailing research vessels and in the laboratory and currently is an instructor in their high school program.  She also occasionally sails as an assistant scientist with SEA. She previously worked in education outreach with the RITES Project; organizing and developing science professional development opportunities for teachers and field trips for students. (2nd year at CSS).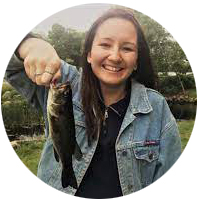 Danielle Jordan
Danielle graduated in 2018 from the University of Rhode Island with a degree in Marine Biology, and spent her time trying to get her hands on any and every branch possible–whale behavior, fish sensory biology, oyster parasitology, and coral bleaching. She is pursuing her PhD this fall at the University of Aberdeen with Dr. Victoria Sleight, where she will be studying biomineralization in the slipper limpet (Crepidula fornicata) through the EASTBIO programme. Danielle loves to garden and she owns four axolotls that she raised from hatchlings. She grew up in Rhode Island, so the New England marine wildlife has been her home her whole life! She is excited to teach with the CSS because her teachers have made such an impact on her life. Danielle cannot wait to show her students how awesome marine biology is and teach them how to interact with the world around them! (1st year at CSS)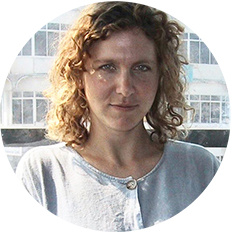 Jenny Junker
Jenny has a B.F.A. from Rhode Island School of Design. She works part-time at WCAI, the NPR station for the Cape & Islands. Her studies and experiments include plants, creatures, and all the places they live. Jenny is long time Woods Hole resident, an artist, ardent gardener and naturalist, and the mother of two CSS students. (26th year at CSS).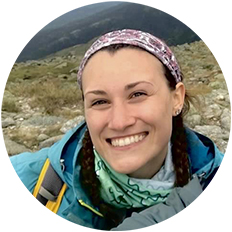 Sophie Kelly
Sophie Kelly graduated from Roger Williams University with a B.S. in Marine Biology. She's loved science and nature from a very young age, especially the oceans! Her favorite animals are sharks and marine algae! She joined Nipam Patel's lab at the Marine Biological Laboratory, and has been exploring Woods Hole for a little over two years. She is the animal technician for the lab, so she cares for a variety of research animals, including fruit flies, butterflies, and crustaceans. In addition to caring for the animals, she is a research assistant. Currently, she is working on two projects; one about butterfly egg shape development and the other on crustacean body plans! When she is not in the lab, she is either hiking, at the beach, or scuba diving! Her deepest dive was 101 feet, where she came face to face with a hammerhead shark!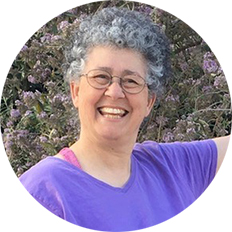 Becky Lash
Becky received her degrees from Penn and Cornell. She brings an abundance of knowledge and expertise to the CSS community; first attending Seashore Life in 1963 as a student and then leading her favorite Entomology and Ornithology classes as a teacher starting in 1977. You might say that Becky is a CSS treasure! While she has taken a summer or two off here and there, most summers you will find Becky leading a group of students on some awesome experiential adventure to one of the local fields or aquariums. Becky's favorite jobs are teaching in the Falmouth Public Schools, working as an aquarist at the Woods Hole Science Aquarium, and landscaping/gardening. Currently, she is obsessed with being a part of the sea turtle rescue and rehab team at the New England Aquarium! (44th year teaching at CSS, 58th year at CSS)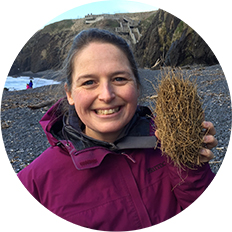 Hazel Levine
Hazel is a Cape Cod native who currently teaches marine science at Project Oceanology in Groton, CT. She has a B.S. in Biology from the University of Massachusetts in Amherst, and a M.S. in Biology from the University of Minnesota in Duluth with a specialty in fisheries. She is excited to return to CSS after an extensive hiatus traveling the country and exploring all things aquatic. (5th year at CSS)

Simon Miner
Simon is a freelance writer/photographer. He has an A.A. in Environmental Science from Cape Cod Community College and a B.S. in Biology from University of Massachusetts Amherst. (14th year at CSS).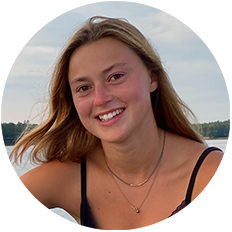 Jasmine Olins
Jasmine Olins is an environmental science enthusiast from Freeport, Maine. She is working as an urban planner and pursuing a graduate degree in Urban and Environmental Policy and Planning from Tufts University. She enjoys teaching Ecological Art at CSS, is passionate about ecology and the environment, and loves the outdoors. When she's not working or studying, Jasmine can be found swimming or sailing during the the summer, and skiing in the winter. She is excited to teach at CSS while exploring local ecosystems in Woods Hole! In addition, Jasmine is a CSS Lifer with two years of experience as a Teaching Assistant! (2nd year teaching at CSS)

Corey Simonson
Corey received degrees in Geology from Amherst College and the University of Vermont before embarking on a teaching career. At Milton Academy in Milton, MA, Corey taught earth science to sixth grade students for 11 years before transitioning recently to his current role as Assistant Director of K-8 Admission. Corey lives in Milton with his wife Emily Armstrong (CSS lifer) and children Max and Finley. Corey returned to CSS last year after a 6-year absence. (10th year at CSS).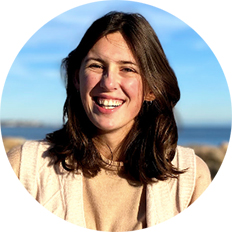 Zoë Smith
Zoë is a graduate student at Boston where she is working towards her Masters in Secondary Education at the Lynch School of Education. She is a recent graduate of Fairfield University where she majored in English with minors in Educational Studies and Creative Writing. Zoë is a CSS Lifer and former Teaching Assistant. She grew up spending her summers in Woods Hole and is beyond excited to return to CSS as a teacher.

Shona Vitelli
Shona has a B. A. in Anthropology and Human Biology from Temple University and an M.A. in Secondary Education and an Ed.M in Science Education from Columbia University Teachers College. She is currently an adjunct professor of Ocean Science at Boston College and working for Falmouth VIPS leading their mentoring program. Shona is a founding board member of Farming Falmouth, a newly formed local non-profit focused on making Falmouth a vital farming community. She lives in Falmouth year-round with her wife and two beautiful boys. (11th year at CSS).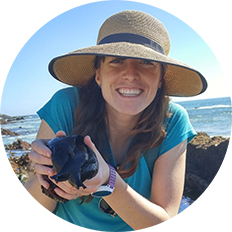 Jennifer McCarthy
Jenny is a PhD Candidate at University of California, Berkeley and completing her research at the Marine Biological Laboratory! She joined the lab of Nipam Patel and is currently working on diversity of limb types in crustaceans. Her work mainly focuses on two amphipods that have very interesting body plans and limbs. Her students will have a chance to see the crustaceans she works on in class. Before starting her PhD, she earned a Master's degree from Cal Poly Pomona, where she worked on sea slugs. She traveled to many places where she snorkeled and SCUBA dived to study the sea slugs in their natural habitat! She also conducted research at a few museums in California. When she is not in the lab she enjoys running, hanging out at the beach, and taking her dog on long walks!